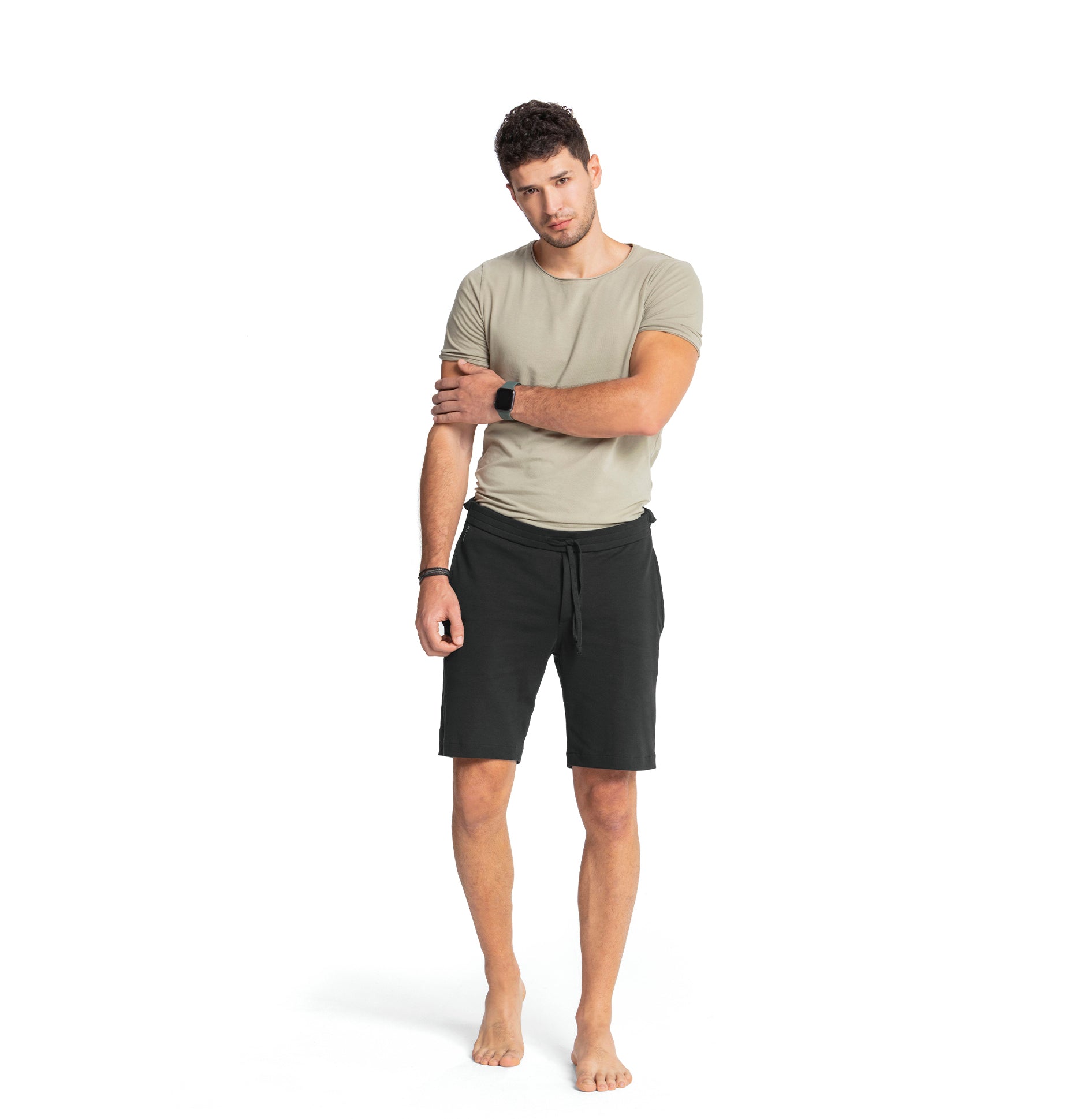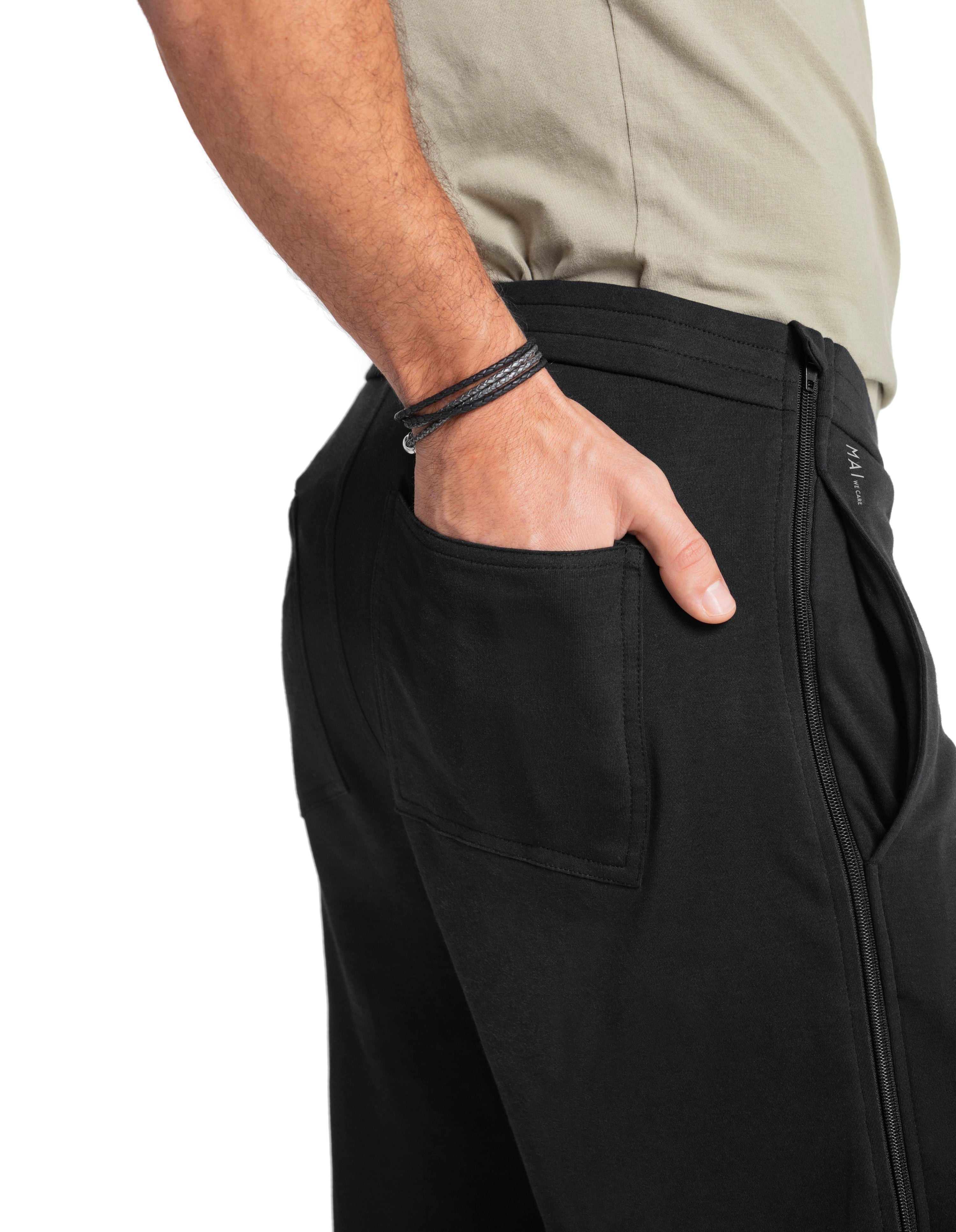 Description
Men and women will love these shorts that can help anyone with a hip, knee, or ankle surgery dress with ease. Versatile to wear when using a cast. Easy dressing while dealing with low mobility, fractures, sport injuries, physical therapy, among other procedures.
Discreet zipper to dress and undress with ease. Hidden openings with easy zipper allow going through many procedures without removing your clothes. No scratchy velcro, hard-to-close buttons, or uncomfortable metal trims.
MAI adaptive clothing provides easy dressing solutions so you can dress with dignity, comfort and style, allowing you to feel comfortable while being yourself.
Info
Made in Guatemala with love. Poly-cotton blend of 50% cotton and 50% polyester for durability and softness.
Care
Easy to use and easy to care for: Machine wash cold with like colors only. Tumble dry low.
FAQ
Do the snaps continue all the way to the end of the sleeves?
The snaps continue all the way to the end of the sleeves - from the neckline to the end of the sleeves and on the underside of the shirt from the end of the sleeves all the way down the shirt where the shirt ends below the waistline.
What material are the shirts made with?
MAI shirts are made with a poly-cotton blend fabric, for durability, soft texture, and breatheability.
When will I receive my MAI products?
Inside continental U.S. you should receive your order in 3-6 business days after the shipment confirmation. 
Delivery times are subject to the acceptance and approval of your order.
What is the return policy?
We are happy to accept returns on unworn items in their original condition (unwashed, tags attached in their original package).  For merchandise returned within 30 days of delivery date, a refund will be issued for store credit.
Review our Shipping, Return & Exchange Policy here.
Uses
Post-surgery
Discreet, easy snaps and hidden zipper make dressing and undressing so much easier after surgery.
Chemotherapy
Full arm and side openings that provide quick, yet discreet access to your chest during treatments, making infussion sessions easier.
Dialysis
Full arm and side openings with easy snaps that allow you to go through dialysis, long-term blood draws and antibiotics without taking your clothes off.
Adaptive
We're here to make your day-to-day life easier, through adaptive clothing that understands your unique needs.
Our Story
Our Inspiration
Inspired by our mothers, Maria and Isa (MA+I) , who had cancer and taught us that with LOVE we can find the blessing in everything, we discovered that adaptive, comfortable, and fashionable clothing had the potential to help any person feel loved while they look and feel better.
From cancer patients to adaptive fashion for all needs
Our inspiration is to help anyone with a physical condition to dress with dignity and feel better. Our goal is to make them feel as comfortable and good as they feel in their own clothes.
Giving Back
Every year we are committed to donating clothing for children with cancer in our home town of Guatemala. What we get in return is the greatest reward, their smiles.
-Crista and Adriana, MAI We Care founders
Discreet easy zipper to dress and undress with ease
For fractures, physical therapy and injuries. Hidden openings with zippers allow to go through many medical procedures without removing your clothes.
Soft cotton blend fabric
Breathable and fresh, light fabric, soft on the skin and ideal for regulating body temperature. Cotton Blend - 50% cotton 50% Polyester.
Great for post-op knee surgery
Gave it as a gift for my friend after his knee surgery. Game changer! So easy to get dressed with the side zippers and it looks like a regular nice short.
Life changer after my knee surgery. Loved it!
Life changer after my knee surgery. Could dress and undress easily. Fabric is super soft.
Great!
Bought this short prior to having hip surgery. So easy to put on and off.